What to eat in Split
Split is the second-largest city of Croatia and the largest city of the region of Dalmatia. With typical Mediterranean climate on the shore of Adriatic sea and population of 180 000 it is not hard to find out why locals call Split the most beautiful city in the world.

Today in Split there is really big expansion of fast food restaurants over the traditional restaurants with typical split and dalmatian cuisine. Still because of big number of fast food places their quality is surprisingly good so you can have a great snack all day long in all of Split's corners.
Split enjoys traditional Mediterranean that can be described as light, low on calories and heavily sea oriented.
For appetizer we strongly recommend "pršut" and "paški sir"(Pag cheese). Pršut means dry cured ham which is dried on the wind for several months and it is one of the most delicious salty slices of meat you will ever try. With pršut usually you will get some kind of cheese but you should try Pag cheese, distinctively flavored sheep milk cheese originating from the island of Pag.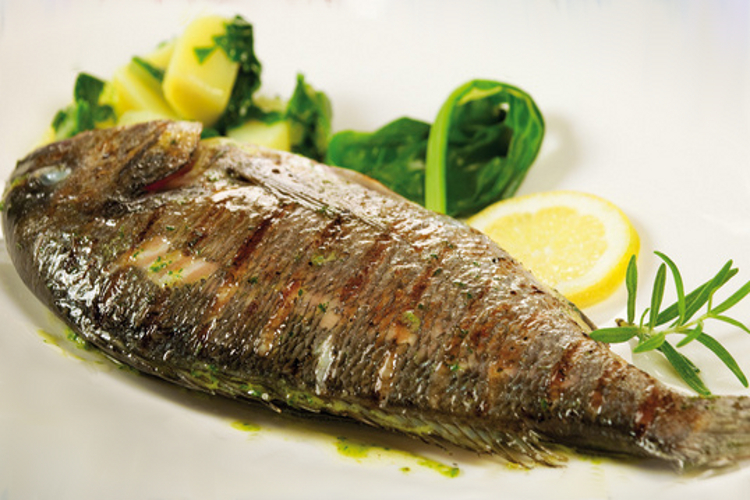 For main dish you should try one of many sea food specialities that are available in Dalmatian Region. Some of the most famous are grilled fish, usually sardines that come straight from the sea so they cant be more fresh then they are.

You can try octopus with potatoes made in specific way so the octopus is slowly cooked in its own juices. Other great main dishes are black risotto and pašticada, slowly cooked beef that takes hours to prepare and only minutes to eat.

If you are lucky enough to find fresh Shrimps you should definitely try it, maybe its not Dalmatia specific food but you will enjoy every bite of it.
For the desert are probably fritule which go great with wine which Dalmatian region has plenty. Try both red and white wine, they go great with specific types of meals and waitress will usually know which sort goes with which meal.
---
Tags: Croatia, dalmatia, Split, Travel;holiday